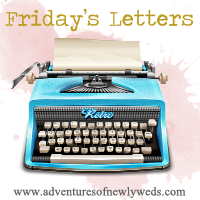 Friday's letters....and Im sorta cheating cause I just checked on Us Weekly's website and got all my ammo from there in the past 2 minutes.
Dear Katie Holmes - I know it sounds very unchristian like of myself, but I knew it girl. Sorry to say it, but I gave y'all 5 years for you to come to your senses and snap outta that robot daze and you did! So I wanted to say, Bravo! Now you and Nicole can share little giggles about how short Tom REALLY is in bed *wink wink*
Dear Adele - I am over the moon for you! I absolutely adore you, and want nothing but the best for you and that angelic voice of yours. I bet you will have the cutest little chunky Brit baby. And I mean chunky in a good way of course. Chunky babies are the best...and I've heard they sleep through the night better...just sayin.
Dear Troy - The other day you and I had a fabulous day. I took you to the water park and we played on the playground. You were wore out. Then mommy braved 2 grocery stores after such a busy morning, and you were a dream kid! Its amazing how days like that day, make all the other ones disappear. You kept hugging me in the grocery cart, and you'd lovingly say, "My momma". Yes T Rex, I am all yours...until the next one. Don't worry, it won't be for a couple of years :) And even then - there will always be a special click between you and I. You're my first born, therefor you're the one who laughed at my ass when I thought the world still revolved around me after you were born. Bittersweet wake up call.
Dear house - You are really coming along. I have so many ideas of projects I want to start...well, take that back, that I want NICK to start. First up, finishing the basement, but then outdoor stuff will happen. I plan to make you our dream home.
Dear Stella and Dot - I am having a rep come over on the 28th for a little par-tay next month and it'll be a tester to see if I want to sell your phenomenal
Emily Maynard
wearing jewels. If I do, I plan to put all that moolah into the basement.
Dear Felicia Romero - Girlfraaaaand, you have developed quite the workout routine and my whole body is screaming at me today from the intensity. You rock. You're transforming my body. Thanks.