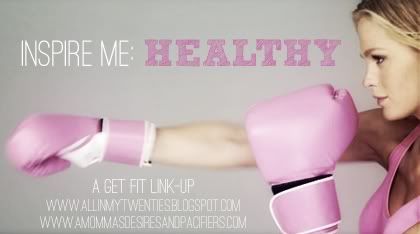 G-Morning lovelies! So I skipped last week, but I am back at it this week. So my updates are as follows:
1. I have worked it HARD in the gym 3-4 times a week and have done a workout at home every week
2. MOST of my days, I do in fact finish that 1 gallon jug of water. I'd say 5/7 days I completely finish it and the other 2 days, I get close.
3. My eating has been superb! I tried this yummy recipe via Skinnytaste on Tuesday night and it was so yummy! Spicy & flavorful. I mean, very spicy. Like, even if you aren't a milk drinker, you better have a glass gallon on hand.
Low-fat Chicken Enchiladas
Gina's Weight Watcher Recipes
Servings:

8

•
Serving Size:

1 enchilada

•
Old Points:

3 pts
•
Points+:

4 pts
Calories:

159.5
• Fat

:

5.9 g

•

Protein:

16.2 g

•

Carb

:

17.8 g

•

Fiber:

8.3 g
Ingredients:
For the sauce:
2 garlic cloves, minced
1-2 tbsp chipotle chilis in adobo sauce
1-1/2 cups tomato sauce
1/2 tsp chipotle chili powder
1/2 tsp ground cumin
3/4 cup fat free chicken broth
kosher salt and fresh pepper to taste
For the chicken:
1 tsp vegetable oil
8.5 oz (2 breast halves) cooked shredded chicken breast
1 cup diced onion
2 large clove garlic, minced
1/4 cup cilantro
kosher salt
1 tsp cumin
1/2 tsp dried oregano
1 tsp chipotle chili powder
1/3 cup chicken broth
1/2 cup tomato sauce
8 (7-inch) reduced carb whole wheat flour tortillas (la tortilla factory)
1 cup shredded low fat Mexican cheese
non-stick cooking spray
1/2 cup chopped scallions or cilantro for topping
Directions:
In a medium saucepan,
spray
oil and
sauté
garlic.
Add
chipotle chiles
, chili powder, cumin, chicken broth, tomato sauce, salt and pepper.
Bring
to a boil.
Reduce
the heat to low and
simmer
for 5-10 minutes.
Set aside
until ready to use.
Preheat
oven to 400 degrees.
Heat
the vegetable oil in a medium skillet over medium-high heat.
Sauté
onions and garlic on low until soft, about 2 minutes.
Add
chicken, salt, cilantro, cumin, oregano, chili powder, tomato sauce, chicken broth, and
cook
4 to 5 minutes. Remove from heat.
Spray a 13 by 9-inch glass baking dish with non-stick spray. Put 1/3 cup chicken mixture into each tortilla and roll it.
Place on baking dish seam side down, top with sauce...
Then top with cheese.
Cover
with aluminum foil and bake in the oven on the middle rack for 20-25 minutes.
Top
with low fat sour cream or scallions if you wish. (Extra points)
Makes 8 enchiladas.
So this past week I've been sorta hoping on the Weight Watchers train. I only really do it with dinner, because I know what I eat and how much I eat during the day are lower calories. Nicky poo is even grabbed a seat on the "Lets get ridiculously hot before Mexico" train. So, since its easy counting wise, he is taking the Smart Ones frozen meals to work. Ive seen nothing but amazing results from all y'all, so lets hope we get your results!
At the gym, I've been sucking in the weight lifting department. I seriously LOVE lifting weights, but I've become obsessed with shredding some el bee's around the muscles I do have. Im doing HIIT cardio every time I step foot in the gym. I haven't set anything in stone yet, but pretty sure I'll be continuing the straight cardio for the rest of this week, and then next week start lifting again. The point of HIIT is vs. regular cardio, you continue to burn calories 32 hours after you've already left the gym. You can use any cardio equipment, but what I've been doing is a total of 30 minutes on the treadmill and sprinting (9mph) for 1 minute, then walking 1 minute at 3.8 mph. Oh and I do a light jog (6.2mph) for 10 minutes prior to the sprint/walks.
No pic this week, as I am too lazy to take one, HA! But I promise my love handles and saddle bags are for reals diminishing.