Hey girls, hey! It has seriously been a cray cray week. I have been either cleaning all day, doing laundry, running to the grocery store, organizing shizzz in the house, making time to workout, etc. We leave for Denver tomorrow early for MIL's wedding so Im on packing mode. Then tonight I have an Encore Stella & Dot show from my launch show last Friday.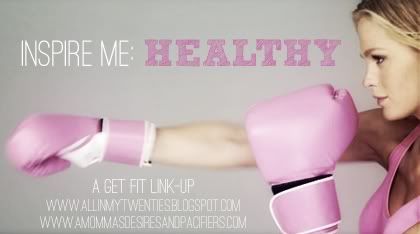 America has voted and The results are in:
Water: NAILED it! I actually went and bought a gallon jug of water to give myself that visual of how much I need to drink. I've drank a gallon of water everyday thus far. I tell you what ladies, I have seen a difference just in how my skin looks and I feel fuller longer. I am able to chug a bunch of water during my meals and it fills me up and keeps me full more so than if I just had a glass of water with the meal. It might all be in my head, but I also notice how I don't bloat and I see more definition when Im drowning myself drinking that much water.
Workouts
: I went to the gym Saturday, Monday. I know it's just an excuse, but I was too tired on Sunday. Not a valid reason IMO. I did 30 day shred once (goal met!) and I did
this
at home workout 4 times. I intended to take a picture after I shredded, but was too eager to shower. Sorry ladies, no peep show this week :)
Workouts: Monday do a Pinterest workout at home & Tuesday-Friday at the gym. Nicks schedule this next week will allow me to go to the gym before he leaves, whoop whoop!
Water/food intake: Keep on keeping on with my 1 gallon/day water. Keep food clean all week with the exception of 1 cheat MEAL. Track calories this week and don't go above 1300 calories. Only 1 adult bevy 2-3 nights a week. That shouldn't be hard at all since I haven't been craving my normal 1 BLL or glass of wine.